Not many people associate the terms "trend" and "innovation" with the roofing industry. After all, tried-and-true roofing materials like shingle and asphalt tiles have been commonplace in the industry for many years – there's even evidence of fired tile roofs dating back to 3,000 B.C.!
However, the roofing industry undergoes frequent innovation just like any other industry, and trends come and go. If you're considering replacing your outdated or fatigued roof soon, consider these roofing industry trends so you can make a more informed decision.
VIBRANT COLORS
Roofing manufacturers have traditionally steered toward earth tones and subtle grays. However, according to the Metal Roofing Alliance, homeowners and manufacturers alike are beginning to make a stark shift toward vibrantly colored metal roofs, especially bright reds, blues and striking shades of white.
Any color is an option with metal roofing, whereas traditional materials like granite, asphalt or stone tile don't allow for the same level of customization. The trend isn't all about style, either – white metal roofs, for example, tend to be much cooler than traditional black asphalt roofs. According to Energy.gov, painting a metal roof white increases solar reflectance and thermal emittance, which helps with energy savings.

This trend comes with a caveat – metal roofs are known to last for quite some time, in some cases up to 50 years. Homeowners looking to make a distinctive splash should be sure they're choosing a color they'll be happy with many years down the road.
BETTER LAMINATED SHINGLES
Up until recently, multi-layer laminated shingles, which are a popular asphalt shingle deviation, had to be made by hand in an offline setting. This lead to consistency, appearance and variety issues for homeowners. On top of that, there was more demand than could be met due to the slower manufacturing output.
The development of inline laminated shingle manufacturing has created greater color and appearance variety, in addition to more consistent dimensions, weight and granite usage. The shingles are also available in more elaborate designs with reduced prices thanks to the newly engineered manufacturing processes.
INSPECTION DRONES
Drones are seemingly everywhere these days. The remote-controlled, airborne machines have even flown their way into the roofing and construction industries! For contractors, insurance reps and even homeowners, drones equipped with 4K cameras can safely provide detailed imagery of even the most hard-to-reach roofing areas. This comes in handy for roof inspections and accurate price estimates. It may be a while before drones can actually help lay asphalt tiles, but for now, this innovation is a welcome technological advancement for the industry.
ENVIRONMENTALLY FRIENDLY ROOFING
'Going green' continues to be a focal point for consumers. From hybrid vehicles to reusable bags, people are looking for ways to embrace sustainability and environmental efficiency in their everyday lives. Roofing is becoming eco-friendlier as well, with innovations like:
- Using reflective granules to lower A/C costs
- Installing photovoltaics, solar panels used specifically for roofing
- Choosing recycled roofing materials, like reclaimed tiles, recycled rubber or recycled shingles
PROTECTION AGAINST ICE AND WATER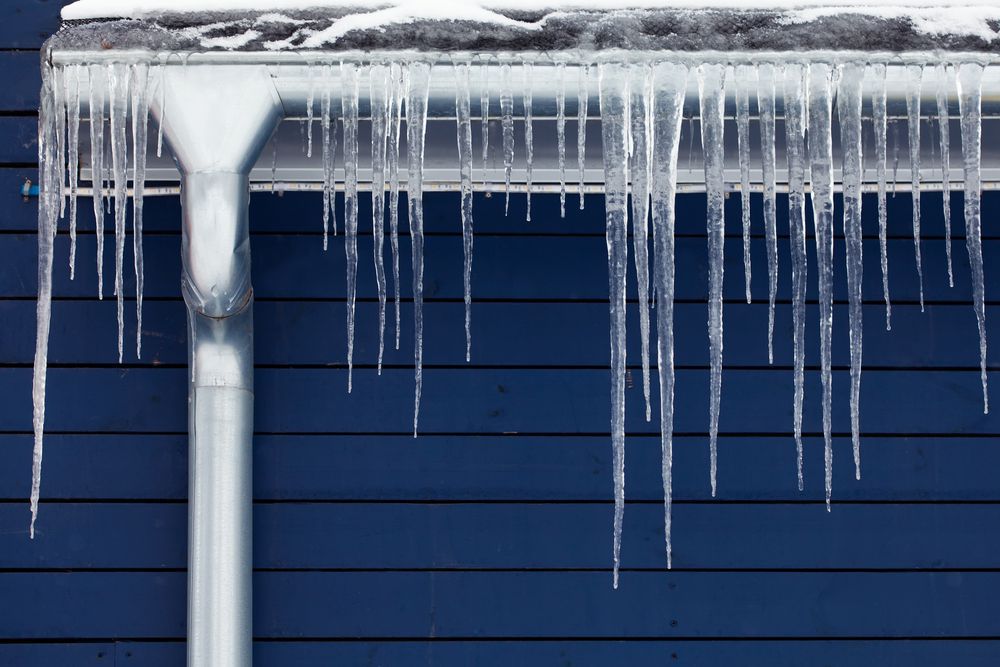 Ice dams aren't quite as common in South Texas as they are in colder parts of the country. But when they do appear, they can be quite the destructive force for your roof, often causing messy leaks that end up damaging your attic, ceiling and the interior of your home. While ice and water shield isn't as prevalent with many contractors in Texas, we ensure that every residential roof replacement includes this critical component of the roofing system.
The advent of shingles that incorporate self-adhering ice and water protecting membranes has done wonders for roof protection in recent years. Roofers and homeowners no longer have to spend time and money applying asphalt cements and messy underlayment.
EVEN MORE BAD WEATHER
While climate change is still a hotly debated topic, there's no denying the recent rash of high-profile powerful storms and severe weather across the world. Just last year alone, we faced intense wildfires and destructive hurricanes like Harvey and Irma, and Australia dealt with its hottest summer on record. Unfortunately, the trend of unusual and severe weather seems like it will continue.
There's not much you can do to prevent oncoming inclement weather. What you can control, however, is the preparedness of your home. Is your roof old and fatigued? Have there been more rainstorms recently in your neighborhood? Or do experts expect this to be a hot summer? These questions could help guide you to a more efficient and well-suited roof for your home.
CERTIFIED ROOFING CONTRACTORS IN DALLAS-FORT WORTH
If your roof seems to be on its last leg, you'll want to be sure you're working with GAF Master Elite Contractors so you know you're getting the best possible product for a great value. Aspenmark Roofing & Solar has been providing the Dallas-Fort Worth area with quality residential and commercial roofing services for decades! For more information, call 214-823-7663 or visit us online today.\